Balkman looking forward to face off with 'brother' Brownlee
June 1, 2018 at 11:49 pm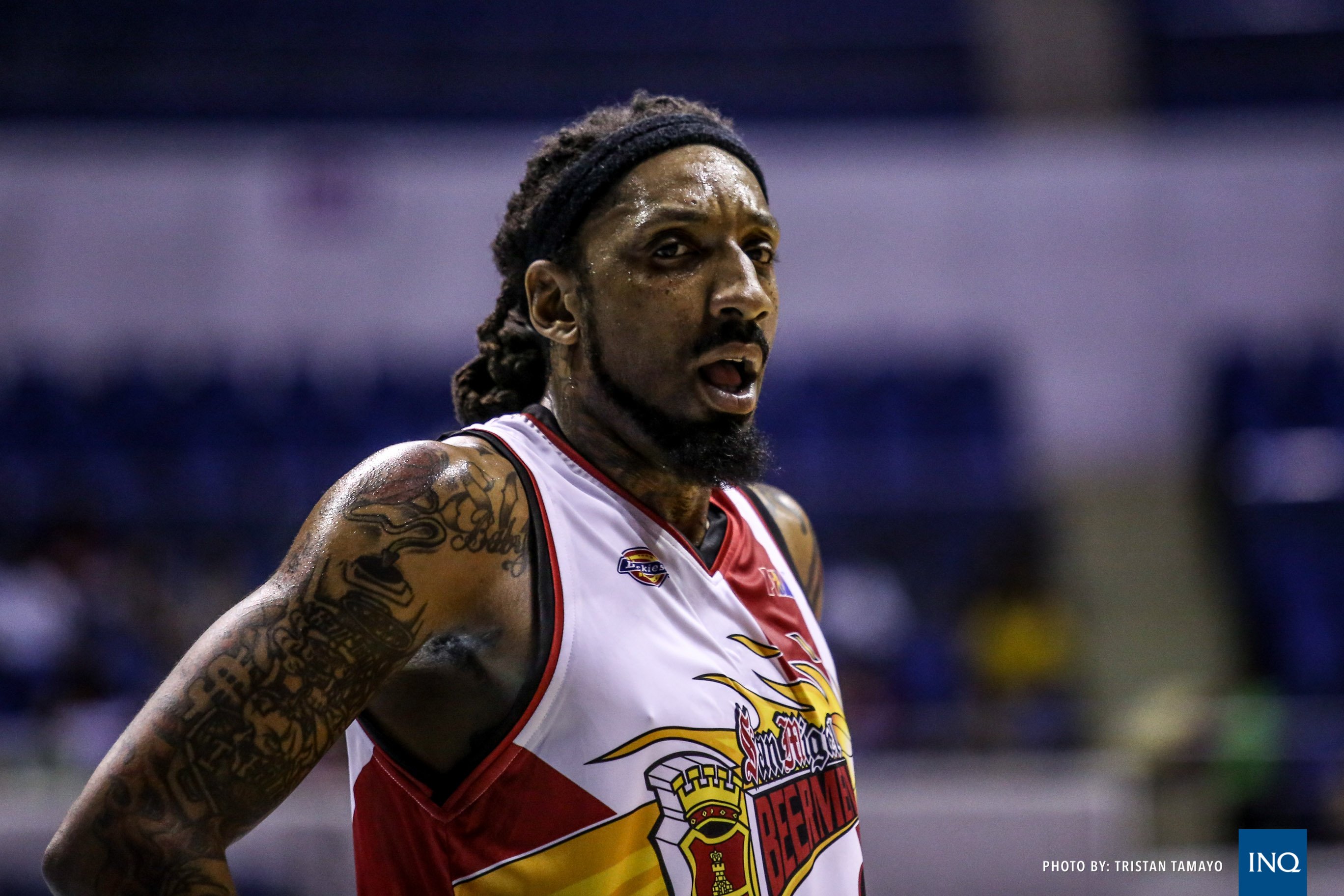 It was almost only a month ago when Renaldo Balkman and Justin Brownlee won a championship together after leading Alab Pilipinas to the ABL title.
The two will share the court again on Sunday but this time, they will be on opposing ends of the floor with San Miguel Beer and Barangay Ginebra meeting for the first time in the 2018 PBA Commissioner's Cup.
"That's my brother man. We [were] in the trenches about a month ago now [we're] playing head to head," Balkman told reporters on Wednesday night.
Although the matchup between the two imports adds an interesting narrative to what is already a keenly-awaited showdown of powerhouse teams and their giant centers, Balkman said he's treating the duel the same way he approaches every other game.
"It's just like any other game. [I'm going to] prepare the same way I prepare for every game. May the best man win," Balkman said.
Brownlee had just been brought back by the Gin Kings before the All-Star break following a 1-3 start and his return couldn't have been more timely as they go up against Balkman and the Beermen, who finally looked like their old dominant selves after going on a 15-0 run late in the game to roll past the Phoenix Fuel Masters.
The win was only San Miguel's first in four games and the Beermen hope it's the spark they've been waiting for heading into a big game against the Kings.
The game promises to be a good one and Balkman vows he and Brownlee are going to put on a show.
"We're going to put on a show. We're going to give the fans a great show on Sunday."
Subscribe to INQUIRER PLUS to get access to The Philippine Daily Inquirer & other 70+ titles, share up to 5 gadgets, listen to the news, download as early as 4am & share articles on social media. Call 896 6000.