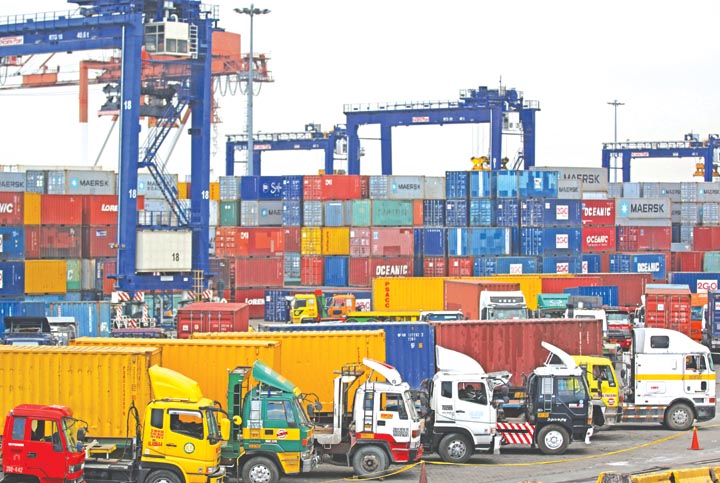 The Duterte administration's advocacy to get rid of corruption in government is a most welcome challenge for the current leadership in the Bureau of Customs who endeavor to rehabilitate the BOC.
A sensible solution to stop decades old corruption practices in the BOC is 1-ASSESSMENT, a new and modern anti-corruption system that will change how business in the BOC is done.  
According to Customs Commissioner Isidro Lapena: "Full automation is our mid-term strategy to fulfill the President's marching orders: to stop corruption, and to generate revenues". I will not give an inch when it comes to automation, that is why we are now into the implementation of  1-ASSESSMENT."
A web-based management software and application system, 1 – ASSESSMENT is an anti-corruption system that is currently being piloted at the ports of Batangas, Subic, Clark, Surigao and Limay. Towards the goal of full implementation on the first part of 2019, a Customs Memorandum Order will be released this month so a National Assessment Center could be established where all examiners' initial assessment will be reviewed.
The three main objectives of 1 – ASSESSMENT are: To comply with RA 11032 or the ease of doing business and service delivery act; to minimize corruption by institutionalizing "Zero Contact"; and, to track all transactional information including time of transaction, comments and request for additional information between customs officers and external stakeholders.
1 – ASSESSMENT provides bias–free assessment by randomly assigning appraisers and examiners to each goods declaration.  Goods declarations will be randomly assigned to an available examiner WITHIN the port and once examined, the entries will be assigned to an available appraiser OUTSIDE the port for verification.
Through 1 – ASSESSMENT, goods are processed on a first in – first out basis and key performance indicators are measured based on speed of transaction. Importers and brokers are provided with actual updates on the status of their respective goods declaration without the need for a face to face transaction.  1 – ASSESSMENT greatly minimizes the possibility of having a " Suki System " since examiners within the port and appraisers form outside the port are randomly assigned. By being able to track all transactional information using 1 – ASSESSMENT, brokers can easily determine if somebody else is using their credentials and an assessment chief can reassign goods declarations if processing is delayed.
Housed in the cloud, Amazon web services including having a higher uptime SLA, the 1 – ASSESSMENT concept has been implemented in China, Japan and most countries in Africa where it has been proven to be effective in implementing "True Valuation", efficient in tracking entire transactions for audit purposes and significant in battling corruption.
1 – ASSESSMENT promises to be the anti–corruption system that will effectuate the transformation of the Bureau of Customs into a modernized, credible customs administration. According to Customs Deputy Commissioner Jeffrey Dy, who heads the Management Information System and Technology Group: "The use of modern technology in the fight against corrupt practices has proven to be effective in business. By using the 1-Assessment system the BOC hopes to eradicate corruption and usher in a new era of excellence that every Filipino can be proud of".
ADVT
Subscribe to INQUIRER PLUS to get access to The Philippine Daily Inquirer & other 70+ titles, share up to 5 gadgets, listen to the news, download as early as 4am & share articles on social media. Call 896 6000.